Jordan-Hare Stadium Seating Chart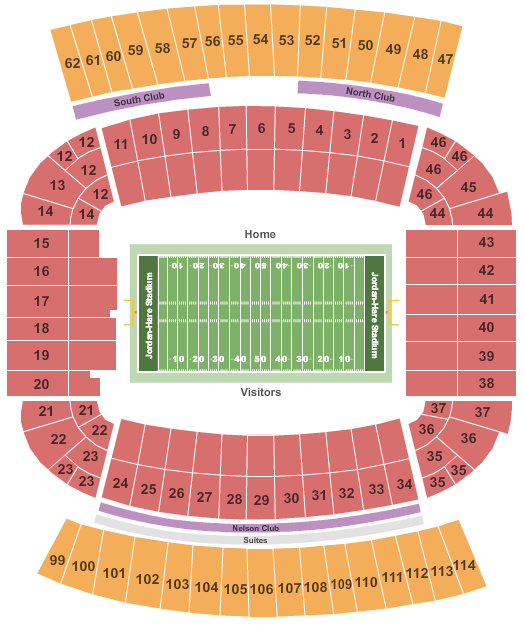 NOTE: Seating layouts may change depending on the type of event. Please check the individual seating chart when selecting your tickets.
The Jordan-Hare Stadium is not as big as the Michigan Stadium thus, fans can feel closer to the field regardless of where they are seated.
Guests are to take note that the home seats are located on the west side of the stadium. Where else, visitor seats are available on the east side. The student section is on the south side (Section 17) through the Southeast side (Section 28).
South Club, Broadway Club, and North Club seats are all located on the West side in between West Upper Deck and West seats. Guests will find Suite Levels and Nelson Club seats on the East side of the Jordan-Hare Stadium.
Hardcore fans would enjoy a good time sitting right next to the student section at the Southside Section 15 and 16. Otherwise, the nearer to mid-field the better your view! Do not forget that the HD Videoboard is at the back of Section 15-20 of the Southside.
Reserve your seat today by ordering your tickets. Head over to the Upcoming Events page to get started.
For information on the ticket & refund policy please view the Jordan-Hare Stadium ticket information page.
For all upcoming events at the Jordan-Hare Stadium at Auburn University please check out the Jordan-Hare Stadium events schedule.